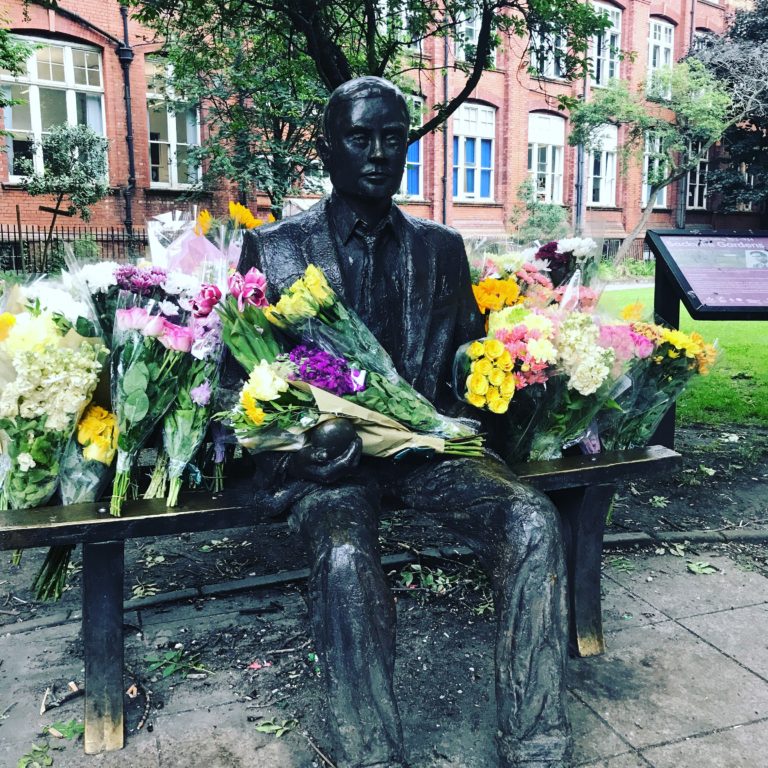 Alan Turing, the pioneering Computer Scientist and World War II codebreaker, has a statue in Sackville park in Manchester. On 23rd June each year, we surround it with flowers in his memory.
Since 2013 we've raised about £10,000 doing this, and we'd like 2022 to be our biggest year ever. Anyone who wants to get involved is welcome. Donations are made up of £3.50 to cover the cost of the flowers and a £14 charity contribution to Special Effect for a total of £17.50.
Please use the button below to donate (it will allow you to make a bigger donation if you want).
Thank you so much!