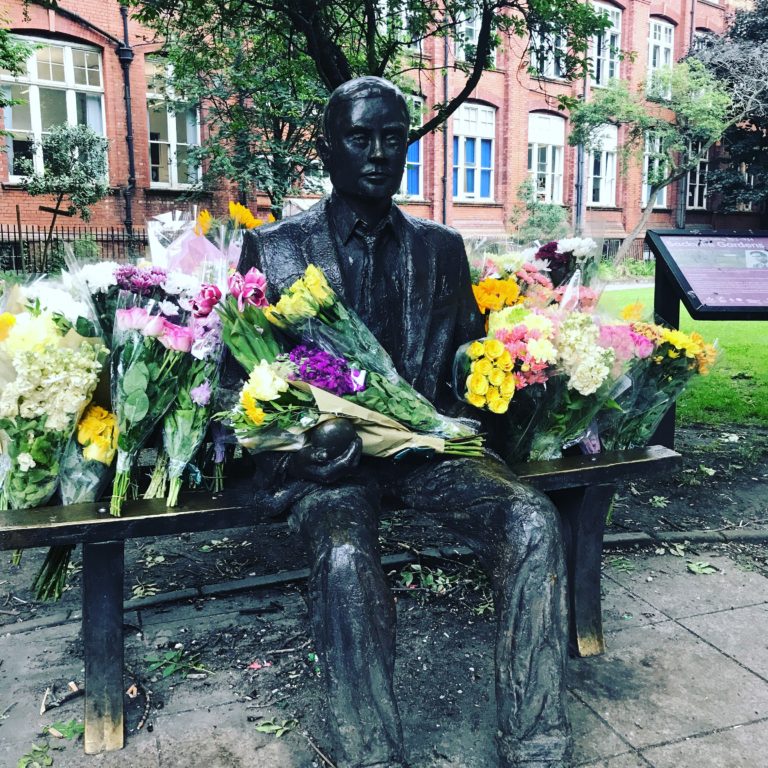 Alan Turing, the pioneering Computer Scientist and World War II codebreaker, has a statue in Sackville park in Manchester. On 23rd June each year, we surround it with flowers in his memory.
Since 2013 we've raised about £5600 doing this, and we'd like 2021 to be our biggest year ever. Anyone who wants to get involved is welcome. Donations are made up of £3.50 to cover the cost of the flowers and a £14 charity contribution to Special Effect for a total of £17.50.
THE FLOWERS FOR 2021 HAVE NOW BEEN PURCHASED AND PUT ON THE STATUE! The year's report will be written up shortly. Any donations made today will be passed to special effect with the rest of the funds, but the actual flowers will go on the list for next year :)
Please use the button below to donate (it will allow you to make a bigger donation if you want).
Thank you so much!