So this is what Alan Turing's statue looked for his birthday: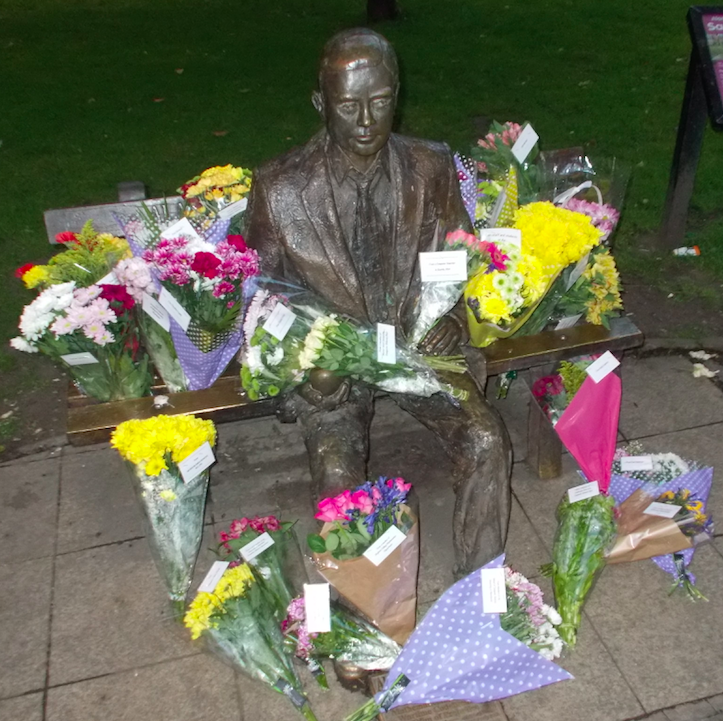 Our rough total amount of donations came in at £720, which with £68 spent on flowers. Meaning we have raised about £650 for Special Effect, beating last year's total by about 50%!
The flowers themselves look considerably better this year – full credit to, as it happens, my mum and dad for buying, fetching, arranging and generally sorting them.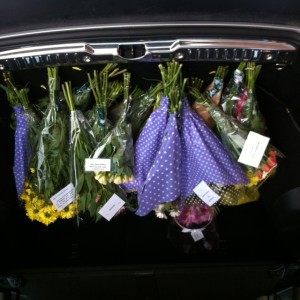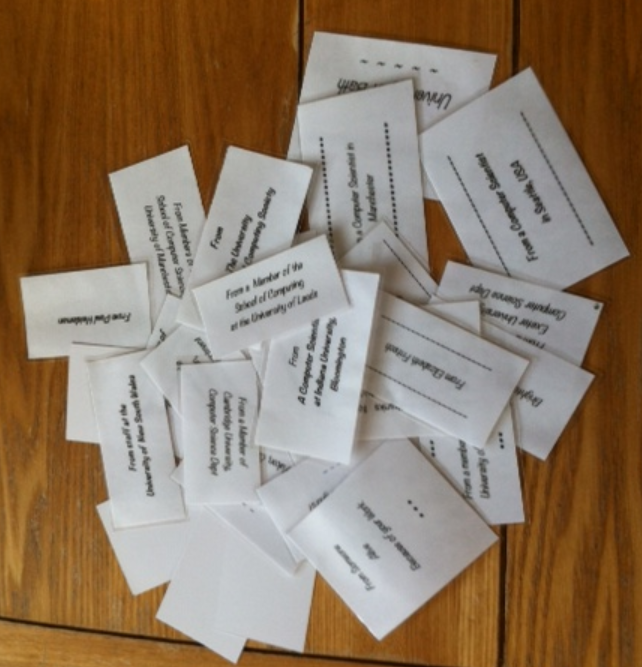 Each bunch of flowers (I expect there will be more later) was pledged by one of (where a company or university is listed this should be read as staff/students/alumni/hangers-on from company or university, rather than any endorsement from the place itself – this is very definitely a grassroots thing):
Royal Holloway, Computer Science PhD Students
Royal Holloway, Information Security Group
School of Computer Science The University of Manchester (separate bunch) x 2
Cambridge University, Computer Science
Computer Science at Indiana University, Bloomington
The University of Salford Computing Society
School of Computing at the University of Leeds
Paul Heideman
University of Aberdeen, Computer Science
University of York, Computer Science
Heriot-Watt University, Computer Science
Exeter University, Computer Science
University of New South Wales
Oxford University Press
Someone in Liverpool, UK
The Yeno Family
Someone in Yukon, Canada
University of Hertfordshire
Andy Longhurst
Brighton College Mathematics department
Elizabeth Fritsch
Bill Risbridger
Moscow High School No. 179
the Brin Family
Someone in Seattle, USA
Someone in Manchester
From someone alive because of your work
"With eternal thanks for helping enable us to do what we love everyday and spreading our learning to the ends of the Earth" – The raywenderlich.com team
Sony Evolution
An Admirer of Turing's work.
Coventry University.
Bath University (very much so!)
There's also a nice write-up with some photos here.