So this is what Alan Turing's statue looked for his birthday: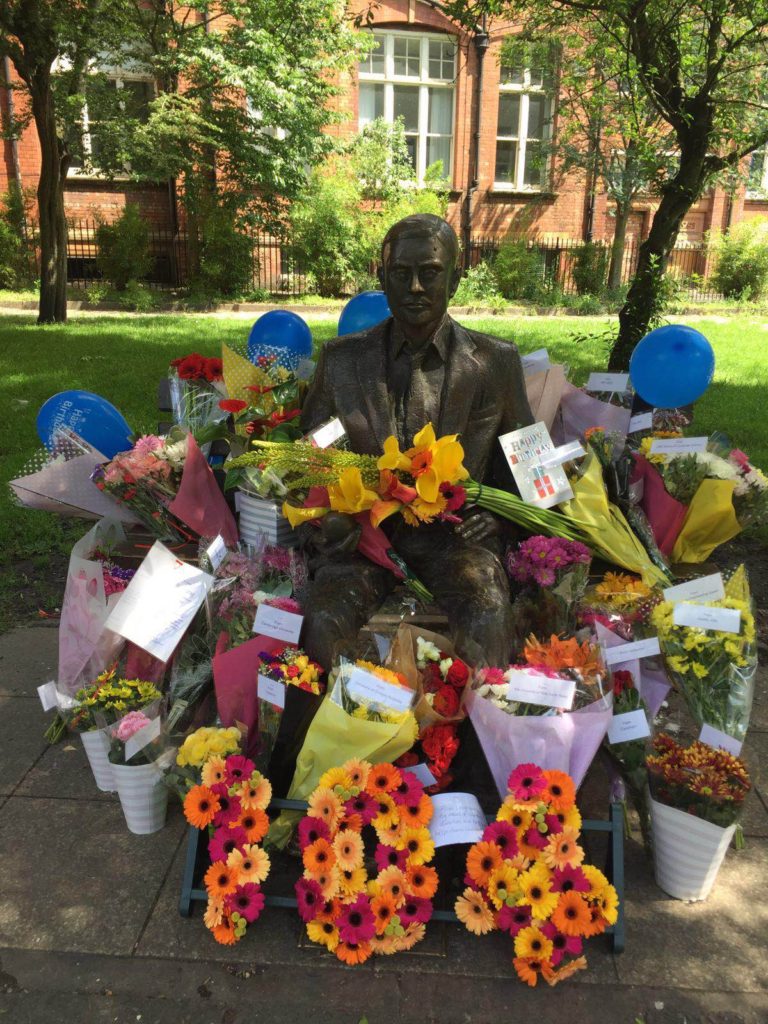 Which is pretty incredible!
Our rough total amount of donations came in at £2050.
After expenses (Flowers and PayPal Fees), the total donation to Special Effect is £1,850.14
In 2015, we raised £650, which was a major achievement at the time…
The flowers themselves look considerably better this year – full credit to, my mum and dad for buying, fetching, arranging and generally sorting them, and also to David Wayman Flowers, who provided the centrepiece.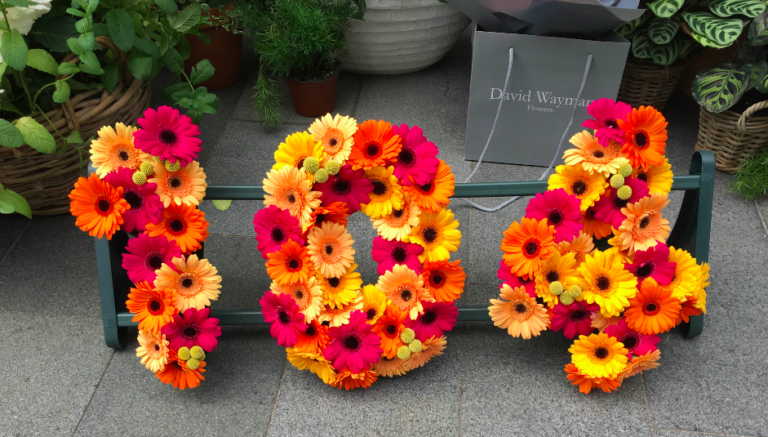 Each bunch of flowers was pledged by one of (where a company or university is listed this should be read as staff/students/alumni/hangers-on from company or university, rather than any endorsement from the place itself – this is very definitely a grassroots thing):
from Cambridge university
from bath
From Newcastle upon tyne
from west Yorkshire
from north Yorkshire
from Germany
from North Carolina
from California, USA
from Washington State
from Illinois
from Arkansas
from Alaska
from Superstars Cheerleading Squad
from Derbyshire
from Connecticut USA
from Exeter
from Oxford
from Yorkshire
Someone at Google Australia.
University of New South Wales
Seattle, USA
Heriot-Watt University
California, USA
CMU School of Computer Science
University of Michigan Computer Science & Engineering
From a member of the University of Illinois at Chicago Computer Science Department
Hull University
Indiana, USA
Computer Science at Harvard
From MIT EECS
We also had our first corporate donation. The company Lovehoney very generously held a bake sale and made a donation for a total of £1368.96.
I'll put up the accounting post shortly so that it's clear to everyone that all the money went to the right place) but right now I'm basking in the glow of a job well done. Really pleased that everyone came together on this one.
I'm now going to dump a heap of the wonderful photos and so on that turned up on social media over the course of the day.
Starting, of course, with this lovely video:
#alanturing #flowersforturing https://t.co/cCGYlyxwZb pic.twitter.com/Clsl1OAoTn

— Alan Holding (@gentlemanhog) June 23, 2016